Thoughtfully designed for all puppies 8 to 12 weeks of age. The four class program consists one hour lessons in Lower Sackville.
Class activities include:
• Puppy agility equipment to promote coordination, confidence and trust in you.
• Group play sessions with other puppies to acquire social skills.
• Learning how to gently establish your leadership role and how to prevent shyness and aggression.
• Discussions concerning toys, games, grooming, nutrition and various behaviour issues.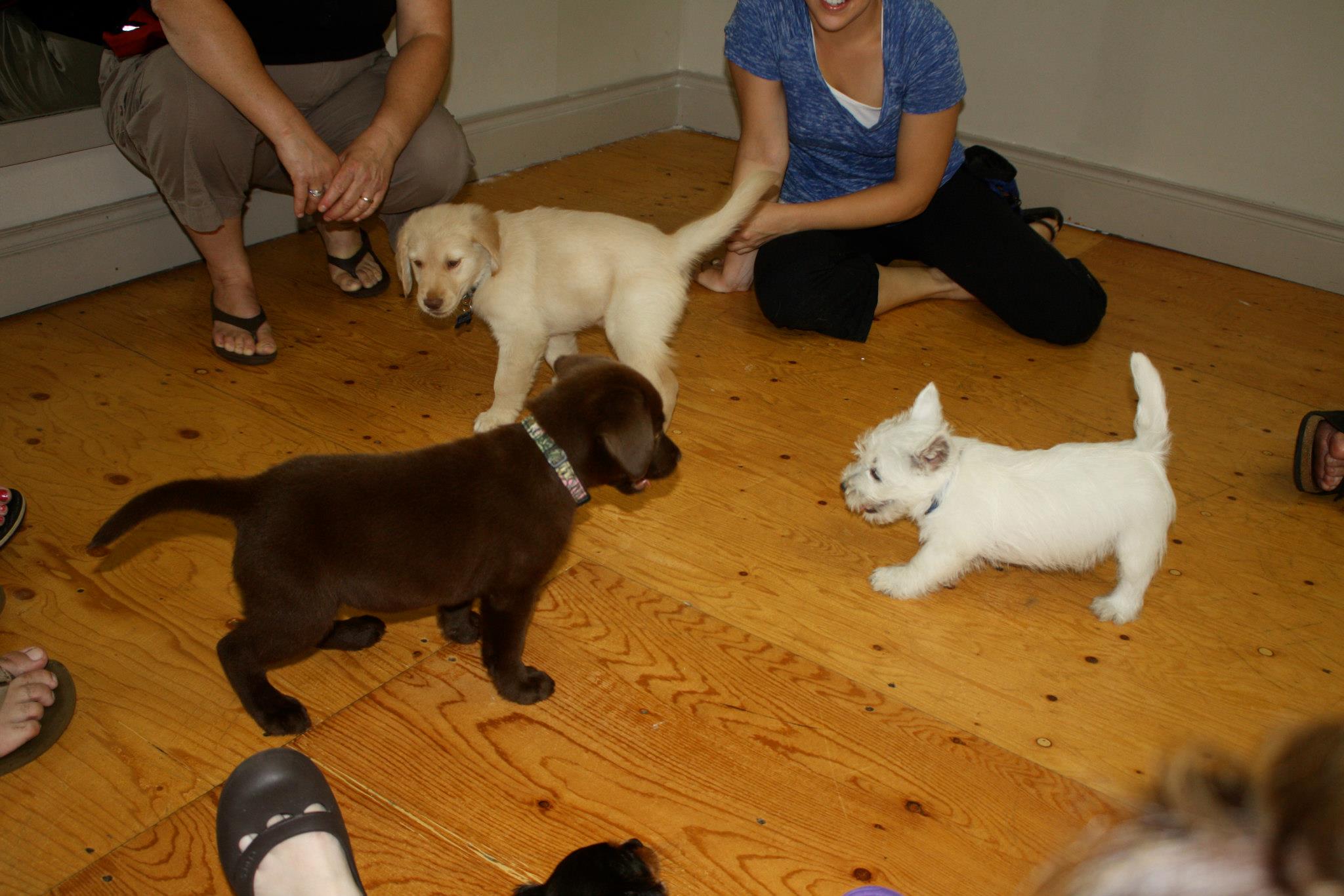 Everyone from the household, especially children, are encouraged to attend the classes.
[/one_half]
The Puppy Kindergarten Program is regularly held in Lower Sackville at Hiltz Tae Kwon Do (View Map).
The fee for the four class program is $125.00 which includes the tax.